Department of Electronic materials
As an distributor of Mochida Corporation, we offer silicone products, including silicone heat dissipation materials, IT silicone, electromagnetic shielding film, etc. which are widely used in the industry, electronics, solar, LED, LCD, auto parts, and power suppliers. The other product, the rubber roller, is used for film machines, optical film extruders, corona, and two-sided tape coaters. We are able to customize the roller equipment according to the different uses and requirements for our customers.

The products of TFT-LCD displays, TN/STN-LCD displays, handheld devices, double-sided tapes for automobiles, heat dissipation materials, graphite, optical release films, and steel materials are also provided.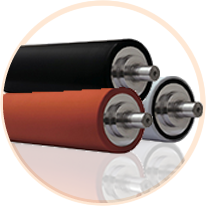 Silicone rollers
Based on different uses and needs, we offer the customization for the suitable roller products to our customers, and also provide our customers with new solutions. The silicone or fluorocarbon rubber rollers and films are effective in various manufacturing industries with its non-adhesion, release characteristics, heat resistance, secularity, and refractoriness. Our silicone rollers is widely used in optical films, building films, packaging films, food-packaging films, hygiene product films, and tapes, etc. The products we provide can be customized based on the uses and needs of our customers, and we will elevate the price-performance of our products.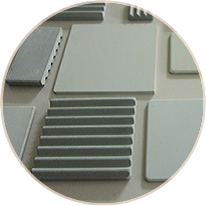 Silicone heat dissipation sheet
The heat press covers a wide range of procedures. Surface conductive materials (conductive materials) also has great conductivity that can apply to the heat press of electronics products, for example, LED, M/B, wireless products, PC, NB, PC, Cooler, power supplies, LCD TV, and PDP TV, etc.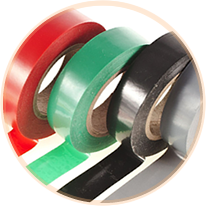 Double-sided tapes
This is used in all the exfoliation process of TFT-LCD and TN/STN-LCD, backlight module, insulation, environment requiring durability of high & low temperature, soft PCB, and automobile manufacturing.